2023 Volvo S60 Release Date, Facelift, Price & More

The 2023 Volvo S60 is coming soon, but what will this new update bring? Plenty of cutting-edge excitement and stylish designs. While the full details on this latest evolution are still emerging, we've had a look into the future of the brand's beloved sports sedan and have seen an attractive update loaded with advancements. The current Volvo S60 sedan is already a competitive performer in the world of sporty luxury cars; this upcoming model will take it even further.
Whether the ability to continuously improve your driving experience or the restyled front fascias earns it a spot in your driveway, this attractive update will impress. Read on to learn more, and once it arrives, discover our Volvo S60 lease deals & incentives to drive one home for an equally-attractive price.
2023 Volvo S60 Facelift: Design Details
Instead of the 2023 Volvo S60 redesign completely re-working this sedan's body, the 2023 update will focus on refining the current Volvo S60 sedan's futuristic style. Why mess with perfection? The sleek roof and swooping body lines already look as modern as can be, and with beautiful detailing all around, Volvo Cars have instead focused on evolving the current styling cues.
The design update involves a new front and rear bumper design and some sporty new wheel options. While the changes are subtle, the Volvo S60 bumpers now seem to be even curvier. The rear fascia should provide an integrated exhaust tailpipe design for even sleeker overall looks.
When this updated model joins our new Volvo S60 for sale selection, you should also find slightly restyled, sportier front air intakes and new wheels to personalize your ride. A showcase design in press photos shows a distinct wheel design. It has chiseled aerodynamic slats forming a six-spoke style; we expect this wheel option to be a popular choice for the new Volvo S60.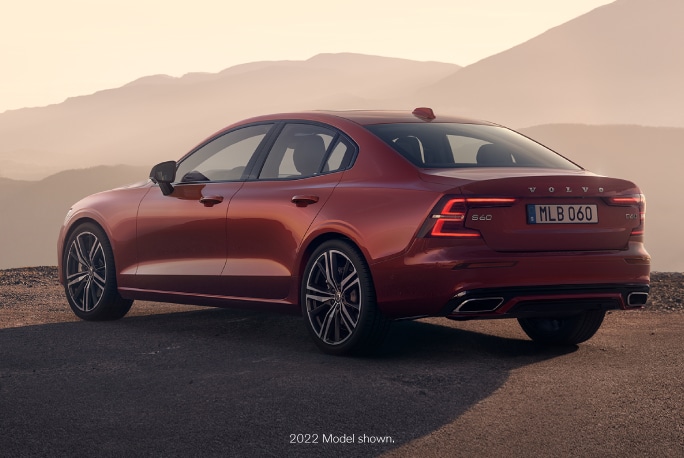 2023 Volvo S60 Changes: New Tech & More
The Volvo S60 focuses on high-tech appointments just as it does stylish looks, confidence-inspiring safety qualities, sporty driving, eco-friendly benefits, and sumptuous luxury virtues. The 2023 Volvo S60 update continues this tradition. While the full list of updated tech features has not yet been officially released, we have exciting news: the innovative Google built-in infotainment system is expected to join the Volvo S60 sedan's interior.
This system is already in use on models like the latest Volvo XC60, and it has impressed us every time we use it. There's a lot to love, from seamless navigation commands to intuitive home-device integration. Still, even more so, this infotainment system is expected to bestow the Volvo S60 with over-the-air update capabilities.
What does this mean? The 2023 Volvo S60 should continuously receive software updates via wireless connectivity, just like your smartphone. As we've seen in current over-the-air capable Volvo models, these updates can enhance the infotainment display interface, improve the driver assistance features, optimize gas-powered drivetrains for more efficiency, and even more still.
So, the Volvo S60 sedan's 2023 update should let this model receive further improvements as time goes on.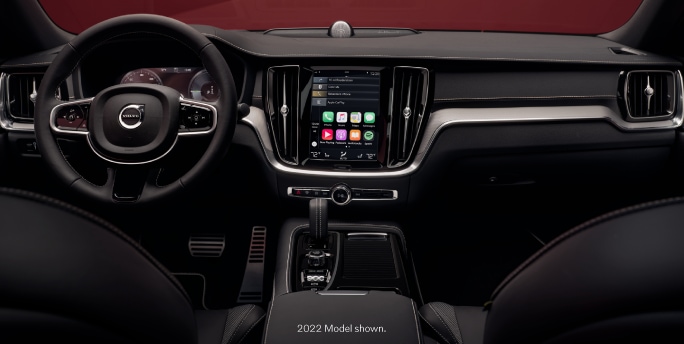 2023 Volvo S60 Specs: Familiar Power Levels
The 2023 Volvo S60 is not expected to arrive with significant powertrain changes; the Volvo S60 already received new powertrains for the 2022 model year. The 2023 update could bring some tweaks to the current powertrains, but we have not heard any details on this as of our writing.
In case you're unfamiliar, the Volvo S60 was re-worked for 2022 to offer standard mild-hybrid technology. With the newly-introduced B5 FWD or AWD powertrain at your command, you'll enjoy a performance-optimized 247 horsepower output. With up to an EPA-estimated fuel economy of 26 mpg city / 35 mpg highway1, the 2022 Volvo S60 brought new efficient highs to the lineup. If any changes are made, we expect the 2023 Volvo S60 to improve efficiency further.
2023 Volvo S60 Price: What We Expect
Official pricing for the 2023 Volvo S60 has not yet been revealed by Volvo Cars. We expect the Volvo S60 price to rise by a small amount with the new tech and styling cues. But, we also expect this model to stand tall as a benchmark for luxury sports sedan value.
2023 Volvo S60 Release Date: It's Coming Soon
While we do not have an official release date, we expect the 2023 model year Volvo S60 to debut in spring 2022. We do know that the latest Volvo S60 will be built in the Volvo Cars Ridgeville, South Carolina, factory as an American-made machine. So, stay tuned for more details, and visit our Volvo dealership to discover your perfect new or used Volvo S60 for sale with a test drive.
Frequently Asked Questions About the 2023 Volvo S60
When will the 2023 Volvo S60 be released?
An official 2023 Volvo S60 release date has not yet been confirmed by the manufacturer. According to a brand spokesperson, more details will be released in spring 2022. Based on previous model debuts, we expect a full model release to occur around this time.
Will the 2023 Volvo S60 be getting a redesign?
The 2023 Volvo S60 will not be completely redesigned. Instead, this model year update will involve a facelift to enhance the already cutting-edge looks. We expect this facelift to involve re-worked bumpers with a sleeker front and rear end. We expect the air intakes to be sportier in the front, and in the back, we expect a new set of well-integrated exhaust outlets. New wheel options are expected to join in as well.
Will there be a 2023 Volvo S60 Mild Hybrid?
Yes, the Volvo S60 mild hybrid system was introduced as a standard powertrain for the 2022 model year, and we expect both the mild hybrid B5 FWD and B5 AWD powertrains to be offered on the 2023 Volvo S60, too.
---
Reserve The 2023 Volvo S60
---
1For more information, please visit the official US government source for all fuel economy at www.fueleconomy.gov