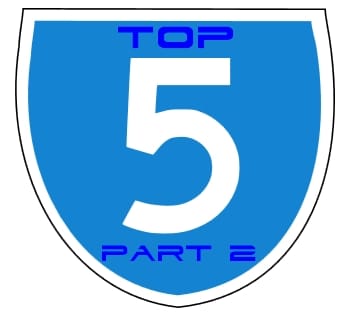 We know how much you love Volvos and we share your enthusiastic dedication. But, just like any major purchase, you need to consider all the important factors before you run into your Volvo dealer's car lot and fork over several thousand dollars.
In our previous Volvo of Midlothian blog
("10 Items to check before buying your new Volvo Part 1"
) we said that you should consider the following: front-wheel drive/rear-wheel drive/all-wheel drive, maintenance reports, mileage, 5-speed v. automatic and mechanic inspection.
In this blog, we give you the next 5 Items to check before buying your new Volvo:
Love and respect the dealership: Research the Volvo dealership where you plan to purchase the vehicle. Are the reviews good? Are the mechanics experienced? Have any friends or colleagues purchased a Volvo from them and what was their experience like?
Take two or more test drives. See if the salesperson will let you take the Volvo you are considering out for another test drive or two. Bring your spouse, children, in-laws, etc. with you and get their thoughts on it. They will be riding in this car, too, and if they do or don't like it, it may be a good sign on whether you purchase it or not.
Do research and development on the Volvo model. Check several websites, thoroughly about the model Volvo that you want to buy. Website forums can also be invaluable as Volvo owners open up about their experiences with their vehicles. Take some notes, too, as you might have a few questions, arising from your research, for the Volvo salesperson.
Check for a spare tire. I know this sounds counterintuitive, however, it's still smart to see if your spare is a full-sized tire. If there is none, ask the salesperson why and if one can be included before you buy the car.
Arrange for financing before you come in to close the deal. Make sure you have your Volvo financing secured before you return to purchase the vehicle. You may want to bring the cash or check with you the day you shake hands with the salesperson and drive your Volvo off the lot. You may also want to compare the rates of the bank, credit union or Volvo dealership before you make a final financing decision. Do your homework and you may save a lot of money.
Once you have completed these ten (10) actions before you buy your new or used Volvo, you can feel pretty confident that you have made a reasoned and sound purchasing decision which will give you many years of enjoyment and satisfaction.