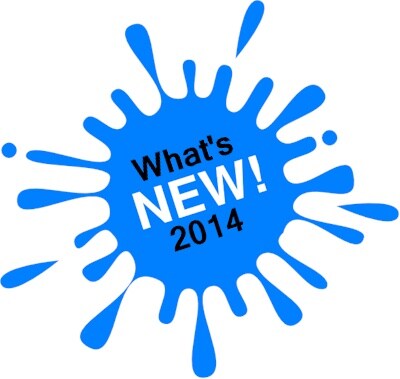 This time of year is always an exciting one in the automobile industry. Car companies have gigantic, elegant shows in New York, Los Angeles, London and other large metropolitan cities. The shiny new models are unveiled by…shiny, young models on rotating stages as classical music plays in the background. With cameras flashing as the unseen announcer bellows the details of the new vehicle, the beautiful model lithely floats around it, opening the doors, pushing the buttons and retracting the trunk door.
It is fancy. It is gaudy. And, it gets the automobile media's attention which is what it's all about, anyway.
Volvo Cars has the media's attention for next year's models and when you find out why, you will understand. 2014 looks to be an exciting model year for the legendary car company and here are a few of the reasons:
The new Volvo V60 has a panel that flips up out of the floor to provide bag hooks; a yellow elastic strap securing lightweight items; a larger panel which can be opened to reveal cub holes for small items: a 12-volt outlet is also provided
Also, the new Volvo V60 The1e version doesn't have a spare tire. Instead an inflator/repair kit is provided. You can also place long items easily into the folding 40/20/40 rear seatback. There are also very low profile luggage rack rails which accommodate a wide range of racks which carry everything from skis to boats to bikes.
The 2014 Volvo V60 R-Design, the new S60 and the new XC60 R will have some cosmetic changes such as a frameless matte black grille that has a glossy black stripe paired with an "R" emblem. The rear has a finned diffuser and R-Design tailpipes highlighting the rear valance. Their interiors have new leather-upholstered sport seats featuring a blue "R" logo. An Adaptive Digital Display lets drivers customize their gauge cluster appearance.
Volvo is also bringing out a new line of four-cylinder powertrains that produce six-cylinder power. The 2.0-liter, turbocharged Drive-E powertrain comes in both diesel and gasoline-powered versions using the 302 horsepower and supercharger.
Volvo Diesels go from 120-230 horsepower but Drive-E diesels will not be sold in the North American market.

Smaller engines, more space, classy emblems-these are just a few of the noticeable improvements that Volvo Cars has made for some of its 2014 models and we haven't even touched on the 2014 Hybrids, yet!
You can check out these new 2014 Volvos yourself at your local dealer. There won't be any spinning stages, gorgeous models or bellowing announcers, but you will see all that Volvo North America has to offer and you can even take pictures if you want.