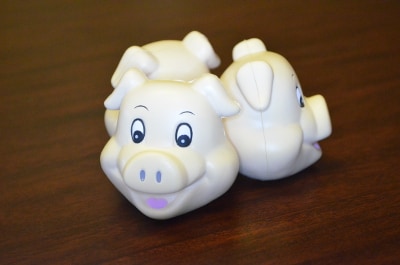 The three little pigs spent most of their time in their fairy-tale story building houses to protect themselves from a wolf. In the end, they were just looking to reduce the stress that the wolf was causing.
On June 28th, 2014, we will have a crew at The Diamond for the Richmond Flying Squirrels game with a whole box of these guys: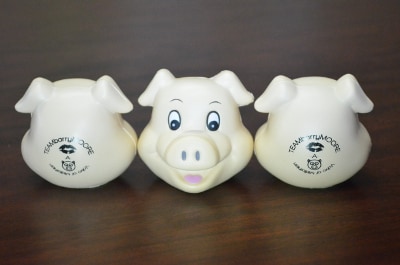 Just like the story, now you can relax with a TEAMbarryMOORE Smooch-A-Pig stress reliever - yours for a $1 donation! Each pig head stress reliever is roughly two inches tall, and made of a foam-like material that compresses really well for those moments when you need to... relax.
Click here to find out more about TEAMbarryMOORE.
Click here to donate.