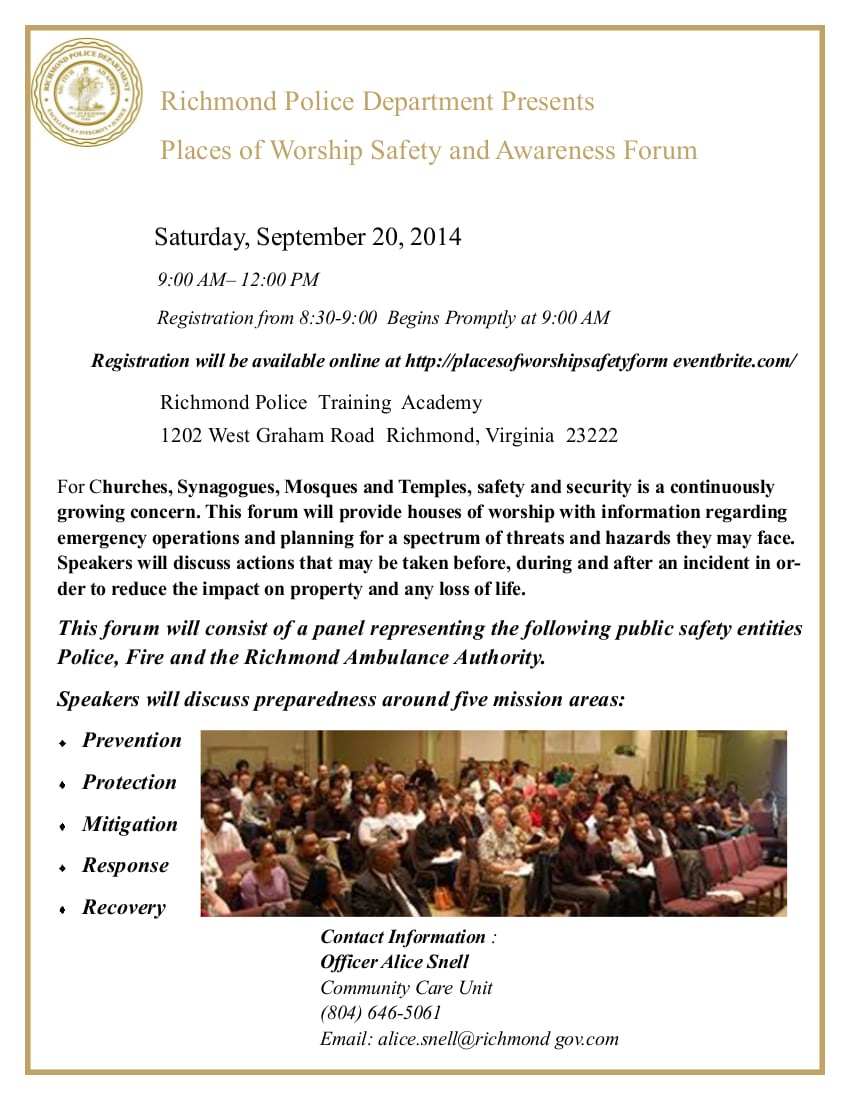 Ever enter into your place of worship, and wonder what it would be like to experience a devastating event such as a fire, or an armed robbery during the middle of service?
The Richmond Police Department, in coordination with the Richmond Ambulance Authority and Richmond Fire Department, are hosting a public forum for places of worship to gain information on creating emergency operating plans. There will also be discussion of preventing losses before they happen.
To register, visit
this website
, or contact Officer Alice Snell (804) 646-5061 or
alice.snell@richmondgov.com
.