Compare The 2023 Volvo XC90 And 2023 Audi Q7

If you're shopping for a three-row luxury SUV, comparing the Audi Q7 vs. Volvo XC90 is likely to be on your mind. These models have both received plenty of attention from industry pros. They're both positioned to offer a generous helping of luxury, power, high-tech features, and a confidence-inspiring suite of safety features. As you compare these two SUVs, though, you'll find that the Volvo XC90 offers many advantages compared to the Audi Q7.
To help you make a confident decision, we've put together a 2023 Volvo XC90 vs. 2023 Audi Q7 comparison. Discover the benefits below, and be sure to find our other guides to compare the Lexus RX 450h vs. Volvo XC90 hybrid, among other models. Read on, and get in touch today to discover a new Volvo XC90 with a test drive.
2023 Volvo XC90 Ultimate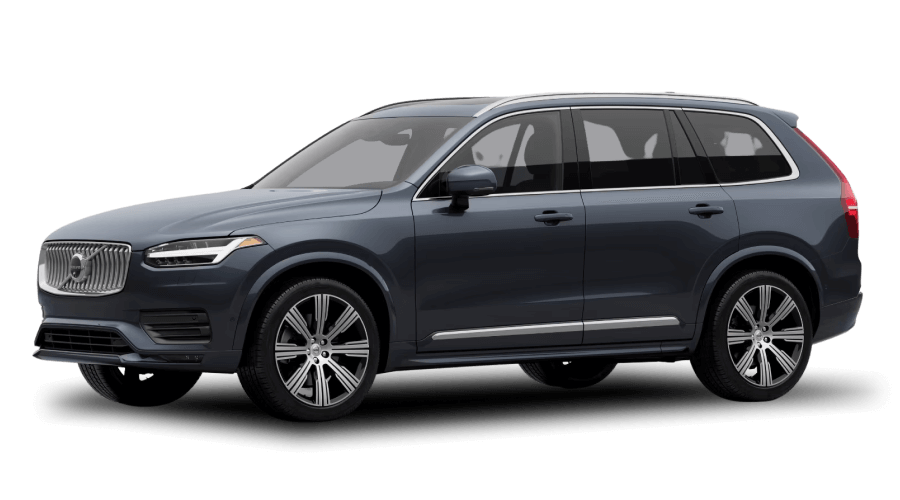 | | |
| --- | --- |
| Engine: | 4-cyl B6 AWD (Mild Hybrid) |
| Horsepower: | 295 |
| Acceleration: | 6.4 s (0-60 mph) |
| Seating Capacity: | 7 |
| Towing Capacity: | 5,000 lbs1 |
| Max. Cargo Capacity | 85.7 cu ft |
| EPA-Est. MPG (Cty/Hwy/Comb) | 20/26/222 |
| Drivetrain | AWD |
5 Year Total Ownership Costs4
True Cost To Own:
$83,299
Depreciation:
$39,873
Financing:
$12,548
Fuel:
$15,969
Insurance:
$5,861
Maintenance:
$3,803
Repairs:
$2,049
Tax Credit:
$0
Shop Model:
New Volvo XC90 For Sale
2023 Audi Q7 55 Prestige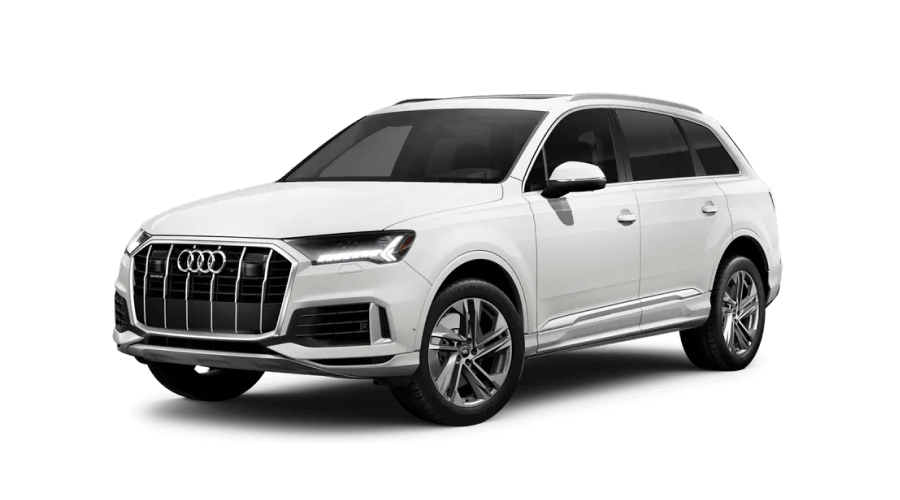 | | |
| --- | --- |
| Engine: | 3L 6-cyl |
| Horsepower | 335 |
| Acceleration | 5.7 s (0-60 mph) |
| Seating Capacity | 7 |
| Towing Capacity: | 7,7001 |
| Max. Cargo Capacity: | 69.6 cu ft |
| EPA-Est. MPG (Cty/Hwy/Comb) | 18/22/203 |
| Drivetrain | AWD |
5 Year Total Ownership Costs5
True Cost To Own
$99,938
Depreciation:
$46,765
Financing:
$13,797
Fuel:
$17,561
Insurance:
$5,310
Maintenance:
$9,476
Repairs:
$3,538
Tax Credit:
$0
Shop Model:
Used Audi Q7 For Sale
---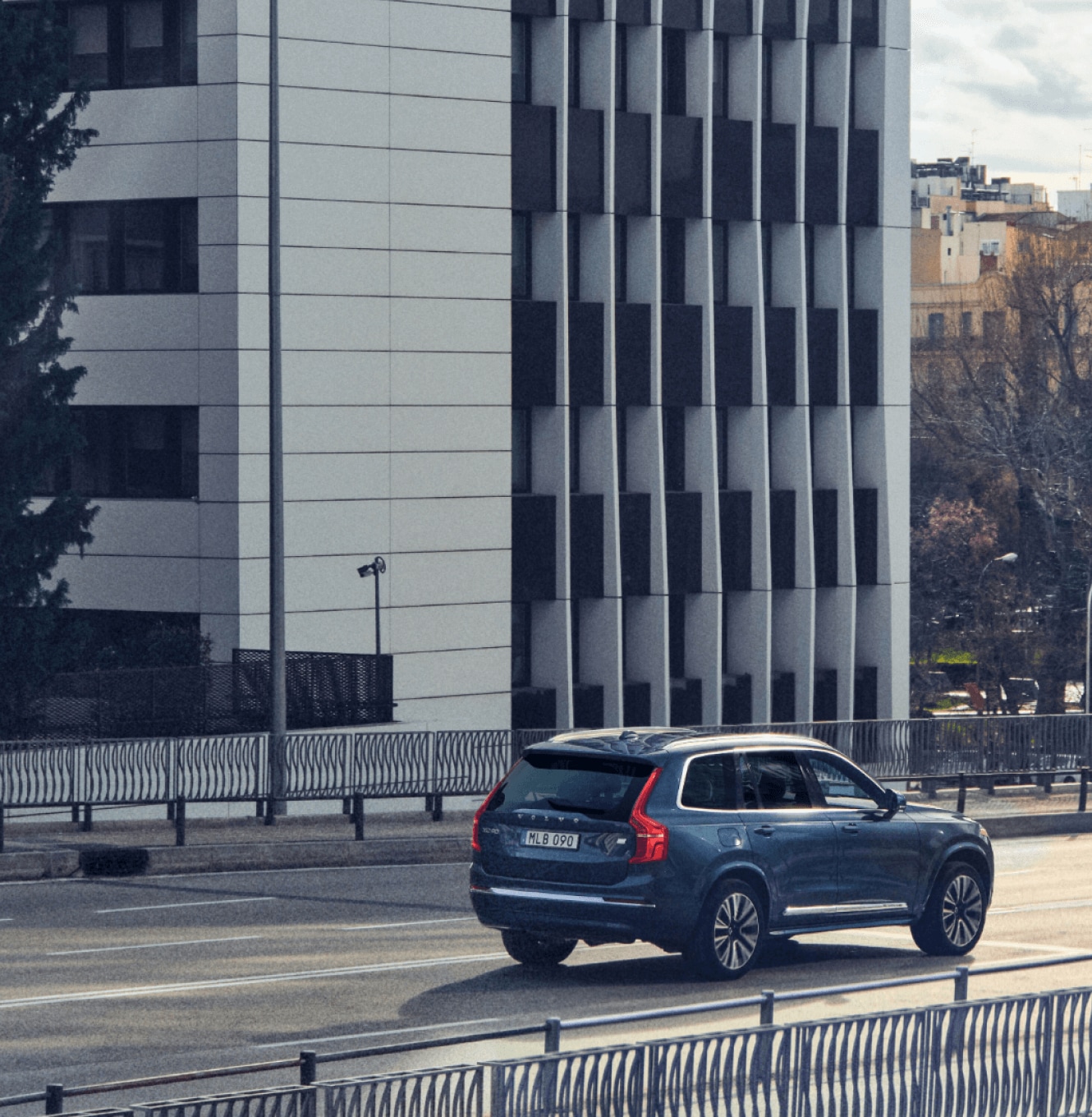 Audi Q7 vs. Volvo XC90 Performance & Specs
As you can see from the Audi Q7 vs. Volvo XC90 comparison chart above, the 2023 Volvo XC90 with the B6 AWD mild hybrid powertrain delivers comparable acceleration from 0 to 60 mph even though the upper-level Audi Q7 55 Prestige model features a V-6 engine. It also provides economical fuel consumption that far surpasses the Audi Q7 in any of its configurations.
The standard engine under the hood of the 2023 Audi Q7 45 is a 2.0-liter turbocharged four-cylinder with 261 horsepower and 273 pound-feet of torque, while the 55 configuration makes up to 335 horsepower and 369 pound-feet of torque. While the vehicle delivers comparable acceleration and fuel consumption, the Volvo XC90 wins both categories easily when compared to the Audi Q7 45. With 295 horsepower and 310 pound-feet of torque, the Volvo XC90 is smoothly powerful, and thanks to the mild-hybrid drivetrain, the Volvo SUV also delivers impressive fuel economy.
Volvo XC90 Hybrid vs. Audi Q7 Hybrid
But is there a hybrid version? If you've read the Volvo XC90 specs and like what you see, you may also be interested in the new 2023 Volvo XC90 Recharge. This plug-in hybrid version of this popular three-row SUV boasts 455 horsepower and delivers even greater combined fuel economy estimates, easily outpacing the Audi Q7 in any configuration.
Unfortunately for anybody looking for an electric vehicle and considering the Audi Q7, there is not an Audi Q7 hybrid model available in the U.S.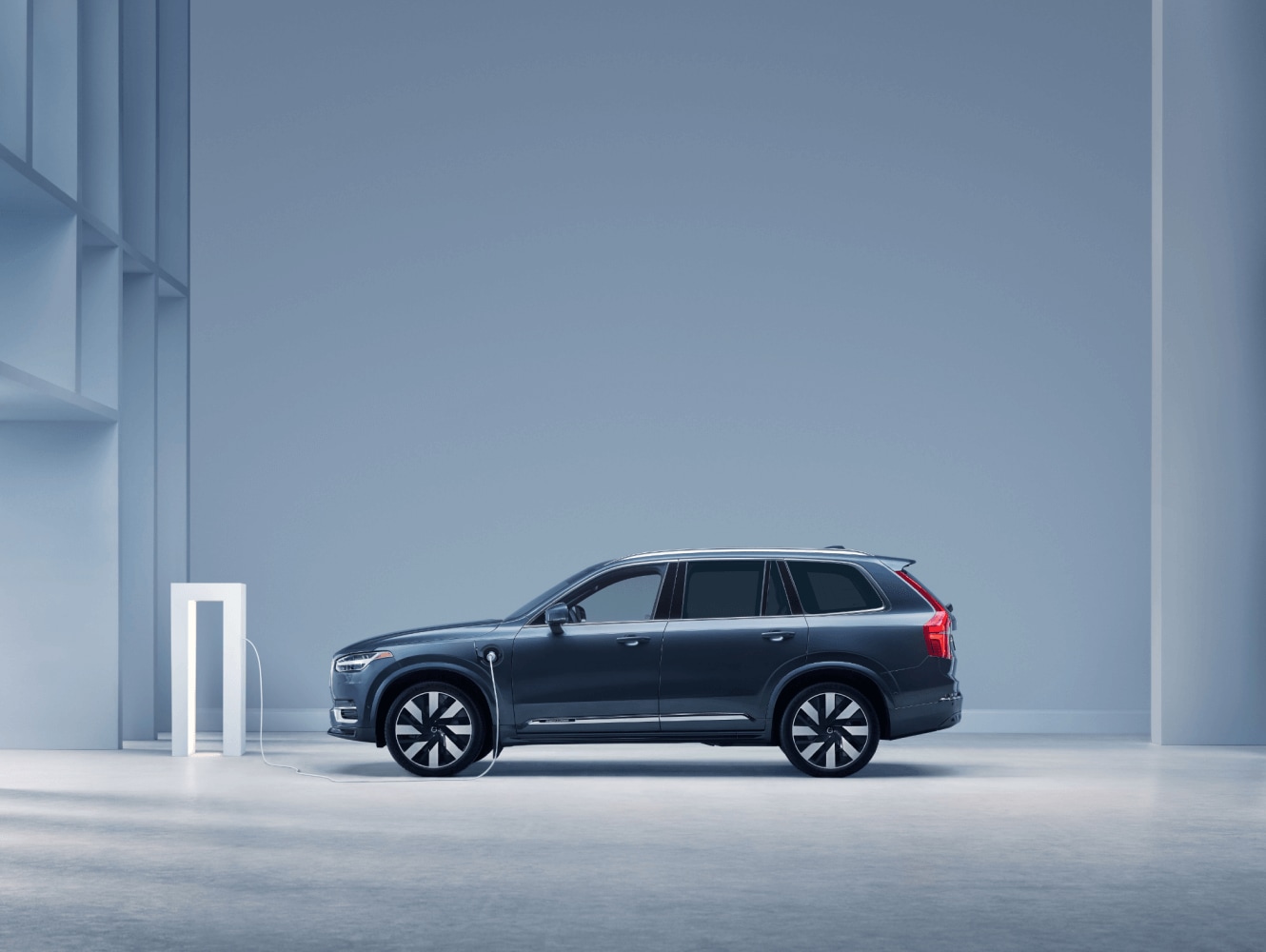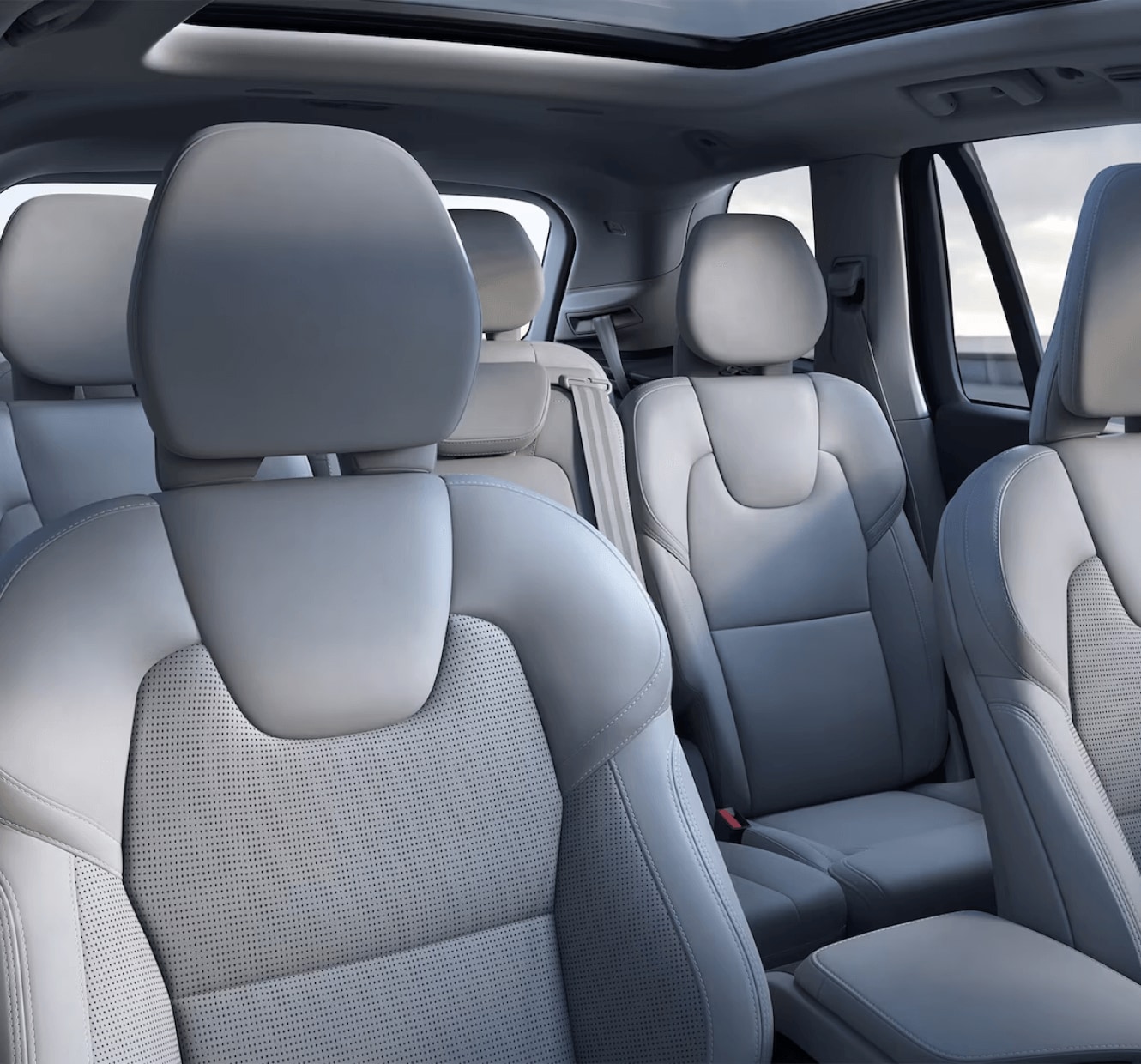 Audi Q7 vs. Volvo XC90 Cargo Space & Dimensions
Three-row SUVs are built around practicality for you and your family; you'll find immense amounts of spaciousness in a new 2023 Volvo XC90 for sale.
The 2023 Volvo XC90 measures 195 inches in total length, 69.9 inches in height, and 84.3 inches in width with the mirrors out. The Volvo XC90 dimensions give you three rows with seven comfortable seats and up to 85.7 cubic feet of cargo area.
In comparison, the Audi Q7 also provides seven seats and 69.6 cubic feet of cargo room when the second and third rows are folded. Audi doesn't list the vehicle's dimensions, but since there is less cargo area, one can assume the vehicle is less well-designed in some areas.
Audi Q7 vs. Volvo XC90 Interior Style and Benefits
When comparing a pre-owned Volvo XC90 vs. a used Audi Q7 for sale, you'll find similar differences between these two interiors. While subjective, the Volvo XC90's interior styling focuses on a more timeless appeal, while the Audi Q7 focuses on the latest tech-based style. The Volvo XC90, though, seamlessly combines cutting-edge tech benefits with a luxury experience that prioritizes all five senses.
You'll find leather upholstery and premium audio systems in both models, but one feature that makes the Volvo XC90 stand apart from the competition is an air purifier that removes harmful particulates from the cabin, so you and your passengers enjoy a healthy drive.
Depending on the trim you select, notable features on 2023 Volvo XC90 SUVs include an air-ventilated subwoofer, ventilated Nappa leather upholstery, and 21-inch wheels. The Volvo XC90 and Audi Q7 SUVs have premium materials all around. The standard Volvo XC90 Core includes a laminated panoramic moonroof with a power sunshade, but the base model Audi Q7 does not. The Volvo XC90 interior has many more benefits and advantages.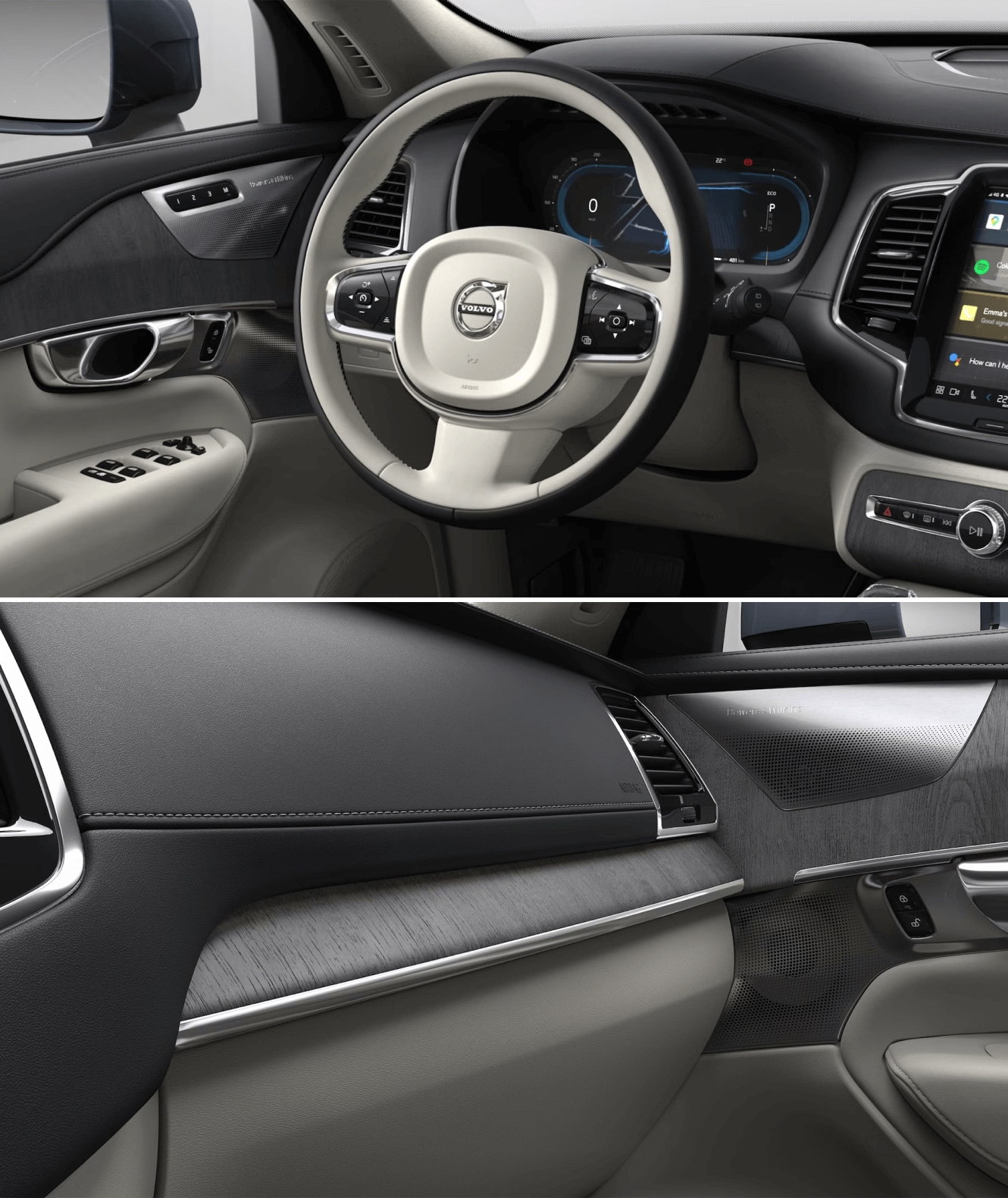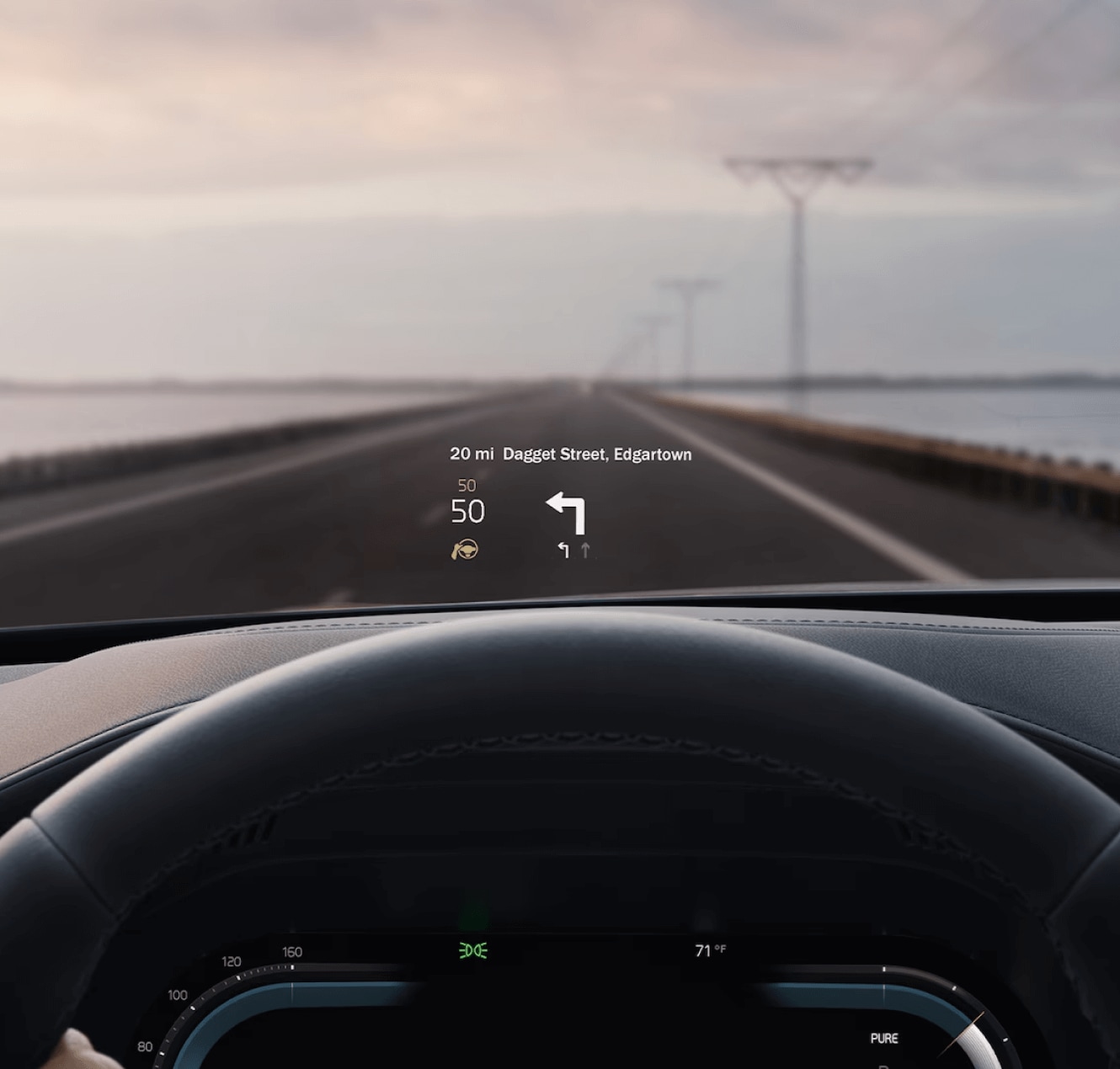 Audi Q7 vs. Volvo XC90 Technology
When you discover Audi Q7 vs. Volvo XC90 tech features, the Volvo XC90 will check off all the boxes on your high-tech wishlist.
In the Volvo XC90, Google built-in with Google Maps, Google Assistant™, and Google Play all come standard. There is also a Bowers & Wilkins® high-fidelity audio system with 19 speakers strategically positioned throughout the cabin to bring your music to life. The Room Transformation technology gives you four different Room Mode options: Studio, Individual State, Concert Hall, and Jazz Club.
When you look inside the Audi Q7, the Audi SUV includes a 12.3-inch HD display behind the steering wheel with three different display modes and a Bang & Olufsen® sound system, but there are only 17 speakers. Not 19. When it's time to enjoy your digital services, the Audi Q7 has Audi connect® with Amazon Alexa®.
Audi Q7 vs. Volvo XC90 Safety
Volvo Cars stands for confidence-inspiring, market-leading safety engineering and top features; the 2023 Volvo XC90 builds on that legacy with a generous suite of standard and available safety features. In the Audi Q7 vs. Volvo XC90 showdown, both SUVs are safe vehicles, but the Volvo XC90 takes safety to the next level.
In a 2023 Volvo XC90, the confidence of an exceptional rating is backed up by features like whiplash-reducing seats. This model is just as dedicated to preventing the worst-case scenario. You'll find standard blind-spot monitoring with cross-traffic alert, adaptive cruise control, a lane-keeping aid, oncoming collision mitigation with automated emergency braking, and more.
Available safety features include a 360-degree camera system, the next-gen Volvo Pilot assist adaptive cruise control, and more. In the Audi Q7 vs. Volvo XC90 battle, the Audi Q7 offers similar safety benefits but does not include desirable ones like City Safety Braking.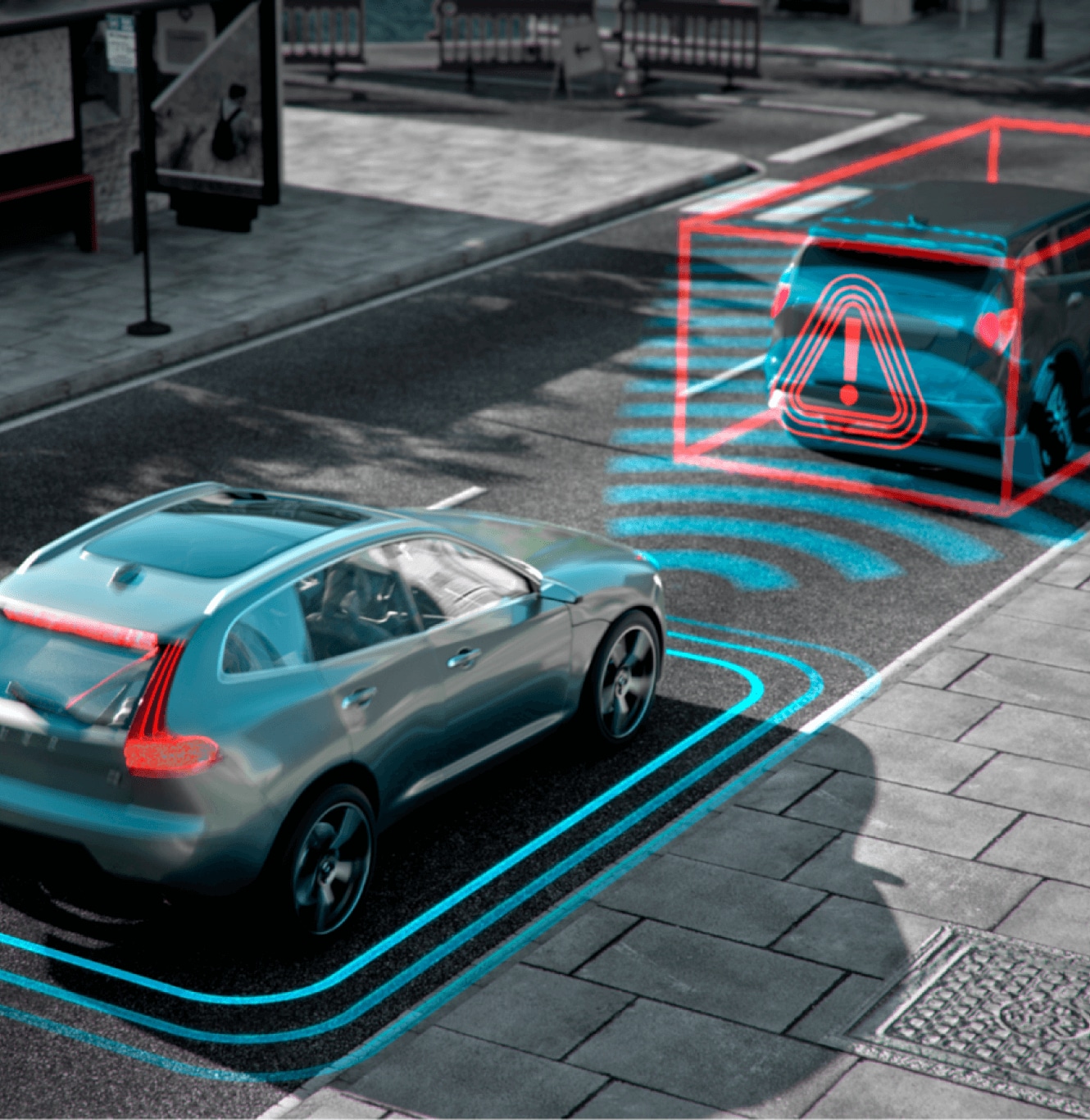 Discover the 2023 Volvo XC90 at Volvo Cars Midlothian
To recap, the Volvo XC90 provides more standard horsepower in more configurations, rear-seat spaciousness, superior fuel efficiency, desirable standard safety features, and many unique premium materials and interior benefits over the 2023 Audi Q7. If you're ready to discover all the 2023 Volvo XC90 offers, call and swing by our dealership for a test drive.
Frequently Asked Questions
Which is the better SUV: Audi Q7 or Volvo XC90?
A 2023 Volvo XC90 offers more standard horsepower across more configurations, better fuel efficiency, a more sensory interior design, unique premium materials, a higher safety rating, cutting-edge standard safety features, and many standard features that the Audi Q7 does not. If you're comparing Audi Q7 vs. Volvo XC90 SUVs, visit our dealership today to see how a Volvo XC90 will satisfy your daily drive.
Which is more reliable: Audi Q7 or Volvo XC90?
The Volvo XC90 is more reliable, according to J.D. Power. Using the reviewer's ratings as a baseline, J.D. Power gave the 2023 Volvo XC90 a quality and reliability rating of 75 out of 100.6 The 2023 Audi Q7 came up short of that rating, scoring only 68 for quality and reliability.7
Which is more expensive to maintain: Audi Q7 or Volvo XC90?
According to Edmunds, the 2023 Audi Q7 is significantly more expensive to maintain than a 2023 Volvo XC90. Specifically, they estimate the five-year total maintenance cost for a 2023 Volvo XC90 to be $3,803, while maintaining an Audi Q7 for that same time will run you an estimated $9,476.4 The true cost to own and repairs are also more in the Audi SUV.
Which has better gas mileage: Audi Q7 or Volvo XC90?
The Volvo XC90 gets better gas mileage in the city and on the highway than the Audi Q7. The Volvo XC90 delivers an EPA-estimated 20/26/222 while the Audi Q7 only has an EPA-estimated 18/22/203. For a three-row SUV that delivers performance, towing, and fuel economy, choose the new Volvo XC90 seven-seater.
---
1When properly equipped.
2EPA estimated range is 20 MPG city/26 MPG highway/22 MPG combined. Your actual range will vary for many reasons, including but not limited to, driving conditions, how and where you drive, how you maintain your vehicle, battery-package/condition, and other factors. See https://www.fueleconomy.gov/
3EPA estimates. Your mileage and emissions will vary and depend on several factors, including your driving habits and vehicle condition. See www.fueleconomy.gov for details.>
42023 Volvo XC90 cost to own according to Edmunds
52023 Audi Q7 cost to own according to Edmunds
62023 Volvo XC90 ratings according to J.D. Power
72023 Audi Q7 ratings according to J.D. Power