Welcome to our Mercedes GLC vs. BMW X3 comparison page. Tons of our customers come in to see the stunning Volvo XC60 and often compare ours to these chief German rivals. We'll break down these models in terms of pricing, luxury, performance, and safety so that you can make the best decision for your next mid-size SUV purchase or lease. If you can already guess the spoiler alert, jump straight to our new Volvo XC60 inventory to pick the winner. But if you're interested in learning exactly how and why we've come to that conclusion, then read on, friends!
BMW x3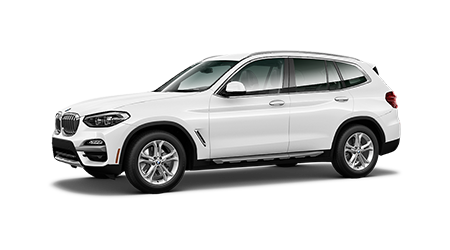 | | |
| --- | --- |
| Price: | From $43,000 |
| # of seats: | 5 |
| Engine: | 2.0L Inline 4-Cylinder Twin-Scroll Turbo |
| Horsepower: | 248 hp @ 5,200 RPM |
| 0–60: | 6 seconds |
| Torque: | 258 lb-ft |
| Estimated MPG: | 25 / 29 / 27 |
| Standing 1/4 mile: | 15.1 sec |
Mercedes GLC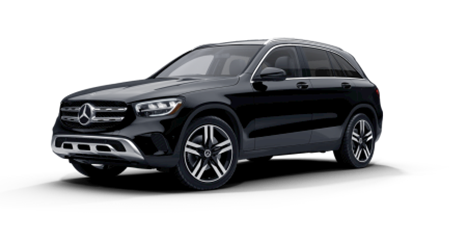 | | |
| --- | --- |
| Price: | From $43,000 |
| # of seats: | 5 |
| Engine: | 2.0L Turbocharged Inline Four-Cylinder |
| Horsepower: | 255 hp @ 5,800 RPM |
| 0–60: | 6.1 seconds |
| Torque: | 273 lb-ft @ 1,800 RPM |
| Estimated MPG: | 22 / 29 / 25 |
| Standing 1/4 mile: | 15.5 sec |
Volvo XC60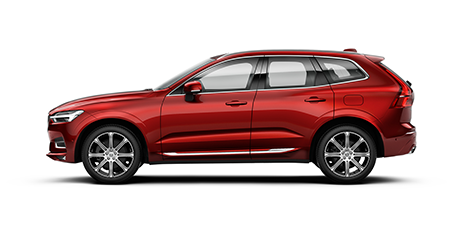 | | |
| --- | --- |
| Price: | From $44,000 |
| # of seats: | 5 |
| Engine: | 2.0L Turbocharged Inline Four-Cylinder |
| Horsepower: | 250 hp @ 5,500 RPM |
| 0–60: | 6.1 seconds |
| Torque: | 258 lb-ft @ 1,500 RPM |
| Estimated MPG: | 22 / 29 / 24 |
| Standing 1/4 mile: | 14.1 sec |
---
The X3 vs. GLC: An Overview
We're so confident that you'll favor the Volvo XC60 after all of this; we can boldly leave it out of the conversation for the most part. So let's focus on the Mercedes GLC vs. BMW X3 for now. Both of these vehicles come from Germany and are billed as premium luxury vehicles. At a glance, both vehicles appear decidedly tasteful, with the BMW embracing visual cues from its racing heritage while the Mercedes offers drivers MB's traditional stateliness. Expectations are high in the luxury market. After all, buyers are paying a premium for an elevated experience. But do they get it?
The following sections will compare many of the relevant details that our sales specialists discuss with our guests while in the showroom and over email. For simplicity's sake, we'll focus on entry-point model trims and note higher levels and options as needed. We hope that you find this information helpful.
Mercedes GLC vs. BMW X3: A Balance of Power?
The ultimate driving machine enters the ring with the least amount of power. The X3 offers drivers 248hp from a 2.0l turbo mated to an 8-speed automatic. RWD is standard, and AWD is an option. The GLC provides drivers a decisive bump in power and cruising with a turbocharged engine that produces 255hp mated to a 9-speed automatic. RWD is also standard on the GLC, with AWD available. It should be mentioned that both the X1 and the GLC offer hybrid options, with the X1 coming in at 293hp and the GLC at 315hp. Would it shock you (electrified vehicle humor intended) to discover that the Volvo XC60 Hybrid offers 400hp? In terms of conventional power, the Volvo XC60 is the only one of the three to offer FWD as a standard traction enhancement before moving to AWD.
Mercedes GLC vs. BMW X3: Getting What You Pay For?
Simple logic dictates that the more you pay for something, the more value it should have. That all depends on how you define value, though, doesn't it? The entry point on the GLC starts at about $44,250, while the X3 comes in at around $43,995.1 Would it surprise you to learn that neither of these SUVs gives you leather seating as a standard option? You might already know where we're going with this one, but the standard build sheet on the Volvo XC60 includes not only leather seating but also a panoramic glass sunroof, a power gesture tailgate, keyless entry, and complimentary maintenance for 3yr/36k miles. Oh. And the Volvo XC60 starts at about $42,795.1 At least the X3 offers complimentary maintenance (though it's light on luxury and convenience). What does the GLC give you? We're starting to wonder the same thing.
Mercedes GLC vs. BMW X3: Sometimes Size Matters
If you're looking for space, or the ability to maximize the "U" aspect of SUV, you're going to struggle with either competitor from Germany. The GLC holds to the pay-more-for-less standpoint and gives you 19 cubic feet behind the rear seats and 57 cubic feet with the rear seats folded down. The X1 at least observes that kids, school bags, and groceries may be present for the ride, and therefore offers a refreshing 29 cubic feet of cargo space with 63 cubes with the rear seats folded. Of course, you know what's coming next by this point. The Volvo XC60 makes for road-trip readiness with 38.8 cubic feet of cargo and 68.8 cubic feet with the rear bench folded. For perspective, that 30 cubic feet swing in the Volvo XC60 is about the interior volume of most refrigerators. Just sayin'.
Mercedes GLC vs. BMW X3: Recap
The BMW X3 competitors also include other makes from Germany, but all of them fall short on standard safety, luxury, maintenance support, and pricing. We'd favor the X3 over the GLC on pricing and maintenance because, let's face it, those aspects of ownership add up quite a bit with any luxury vehicle.
Therefore, the Volvo XC60 vs. BMW X3 are the closest cousins, but the Volvo XC60 gives you more room, more standard safety, higher standard luxury, and better crash ratings than the BMW X3.
Here at Volvo Cars Midlothian, we favor making life less complicated. We love to see our drivers empowered. We love to see how excited they get when they pore over their favorite example of the Volvo XC60 and proclaim, "Wait, it has that? And that? And that, too?" So when it comes to the Volvo XC60 vs. Mercedes GLC, we often sigh. Sure. The GLC is a beautiful car. But you need to spend about another $10k to make it competitive with ours. And by the time you do that, wouldn't you rather use that money for a vacation? Or college savings accounts? We can think of a lot of things we'd do with $10k. Most don't involve a Mercedes.
We trust that our Mercedes GLC vs. BMW X3 page has been helpful. And frankly, we hope that it hasn't burst your bubble. Buying a luxury vehicle is an occasion. But we'd hate to see it spoiled by discovering the unexpected a little too late. Volvo Cars gives you more, period. Did we tell you about the one where Volvo Cars will pay for your trip to Sweden to pick up your car for delivery and then ship it to your door? Their compliments? Oh yeah. There's that, too.
View More Vehicle Comparisons:
1MSRP excludes transportation and handling charges, destination charges, taxes, title, registration, preparation and documentary fees, tags, labor and installation charges, insurance, and optional equipment, products, packages and accessories. Actual vehicle price may vary by Dealer.