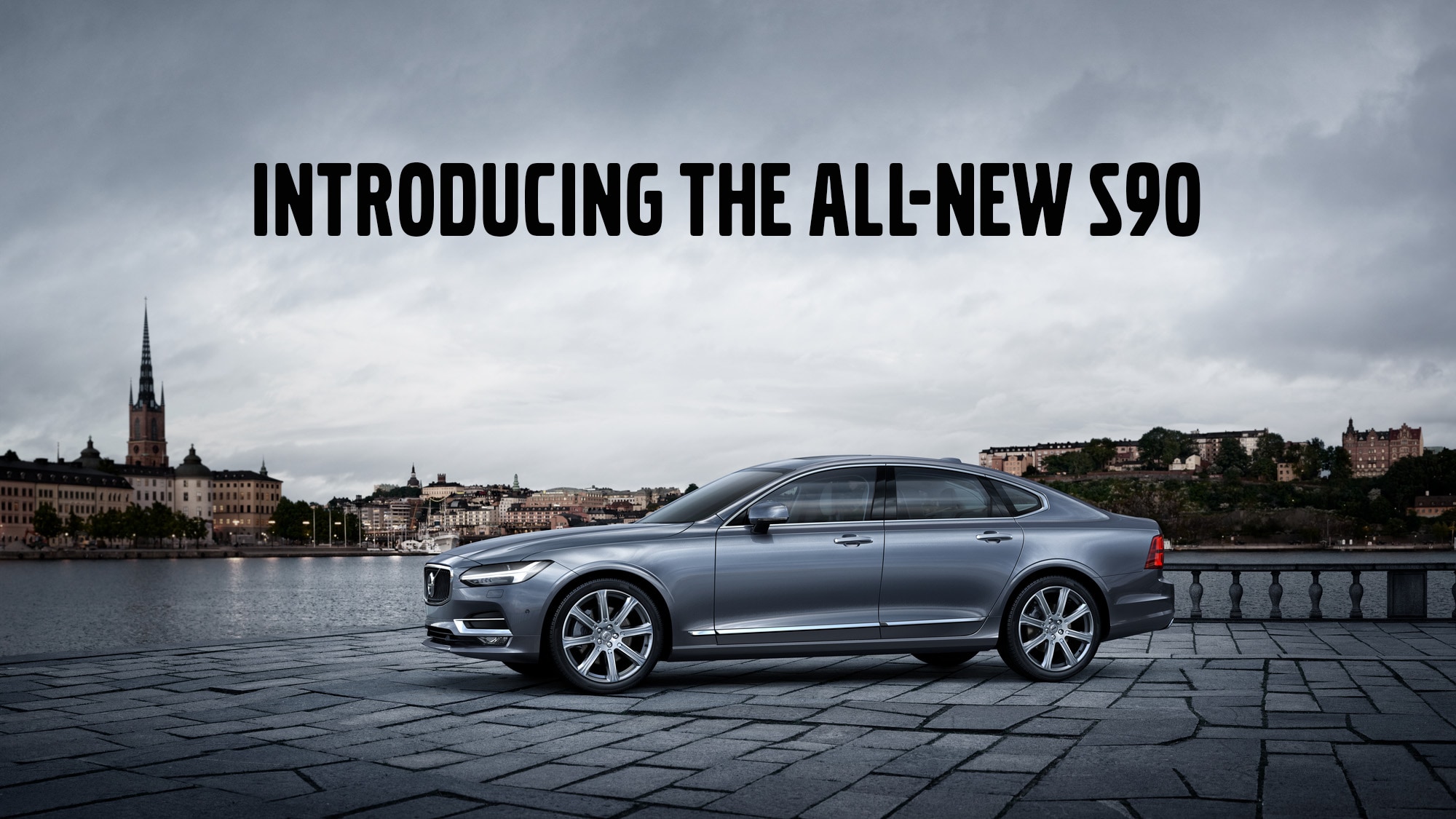 A NEW ERA IN DESIGN AND INNOVATION
Feel the embrace of luxury as it evolves into the all-new 2019 Volvo S90.  Eye-turning, intelligent, and cutting-edge design on the outside blend harmoniously with exquisite natural materials that deliver intuitive technology on the inside.  The S90 challenges the industry to deliver more to you,
 the consumer.  At Volvo, the future is now!  The future is yours!
BALANCE OF PROPORTIONS
Volvo's Scalable Product Architecture (SPA) gave birth to a platform that delivers a greater dash-to-axle ratio and shorter overhangs.  The result; a car that shows purposeful proportions from the 23-blade floating grille that encompasses the new Volvo logo, to the Thor's Hammer.  This sleek, muscular aesthetic continues to the  pronounced shoulders highlighting the enhanced curves of the passenger cabin. The S90's design ends with a rear profile that announces its distinctive Scandinavian heritage.
HUMAN-CENTRIC INNOVATION
Volvo has always designed cars centered around you, the driver.  Since 1927, Volvo has introduced safety and performance innovations that focus on this. The 2019 S90 is the embodiment of the latest state-of-the-art development in the Automotive Industry. From relaxed driving conditions to the most stressful of commutes, the S90 delivers on this promise while ensuring that you and your passengers are fully engulfed in safety and luxury.
PERFORMANCE
The S90's pioneering twin-turbocharged T6 engine provides efficient power and a rewarding driving experience. The combination of the 316hp, 295 lb/ft powertrain with our automatic eight-speed Geartronic transmission ensures optimum performance.  With a driver-oriented chassis and available rear air suspension technology, the S90 delivers a confident and engaging on-road experience.
| | | |
| --- | --- | --- |
|  Vehicle Specification     |  T5 FWD |  T6 AWD |
|  Horsepower at rpm: |  250 at 5,500 rpm |  316 at 5,700 rpm |
|  Acceleration 0-60mph |  6.0 sec |  5.2 sec |
|  Top Speed, mph |  130     |  130 |
|  Max Torque lb.-ft. at rpm: |  258/1,500-4,800 |  295/2,200-5,400 |
|  Cargo Space, Max (cu.ft) |  13.5    |  13.5 |